Main Auctions in Melbourne CLICK HERE
Subject to change
Please contact a Committee member if you are travelling a long distance, to confirm there are no changes.
Due to hall availability, not all dates are the 3rd Sat in the month
Scroll down for a link to a printable PDF of the 2019 programme
Form for use in Mini-Auctions, click HERE
1/ Please allow time for the PDF to load.
On some computers the form auto-downloads to your computer.
2/ Please fill in the mini-auction form
3/ Leave the lot numbers blank
4/ Attach the Safety Notice to any mains operated or high voltage items.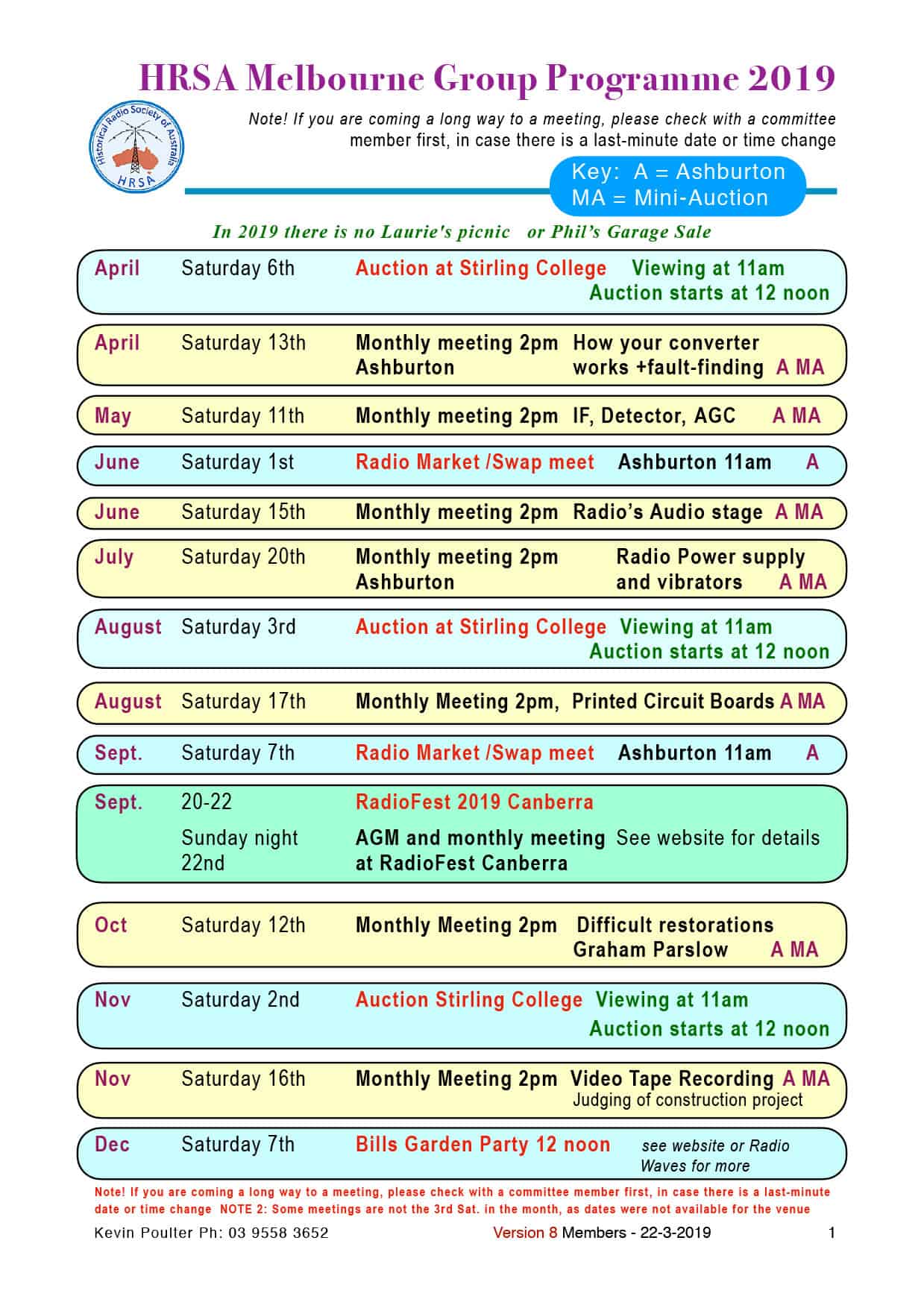 Click HERE for a printable PDF of the programme for 2019
Melbourne Group - Map showing meeting venue ...


Click HERE for a map showing the HRSA Melbourne regular meeting venue